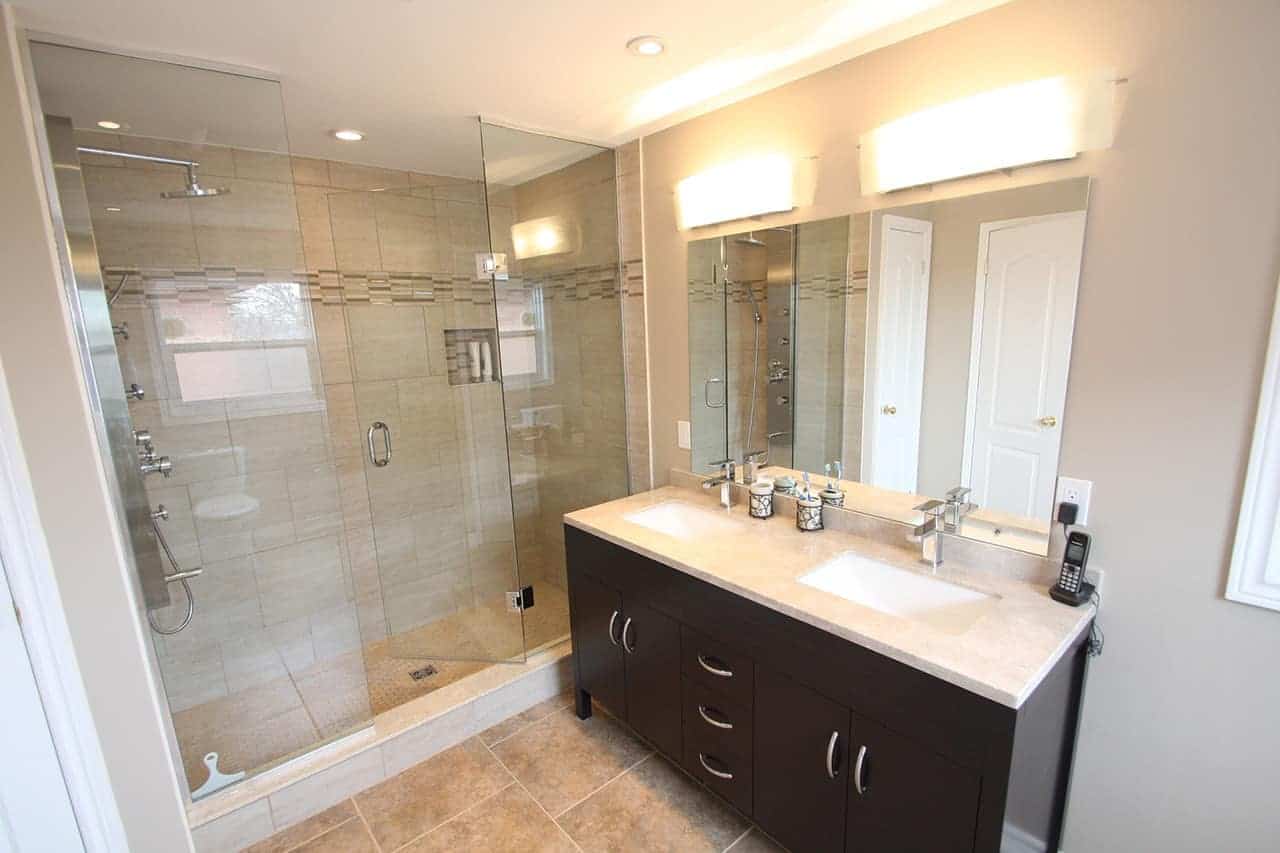 Complete home remodelling
Kitchen & bathroom design, remodeling, & complete renovation.
Fireplaces, custom cabinetry, built-ins, wainscotting.
Display cabinetry, home entertainment centres
Home Remodeling Process
A Good Plan
Whether you're doing an entire home remodeling or just a bathroom renovation in Durham region, the best results start with a good plan. The combination of a good home remodeling plan and a precise home remodeling quote ensure that you get exactly what you intended and helps avoid misunderstandings.
The Contract
When you are happy with your quote, we will place your quote into a contract. Our contracts try to cover as many contingencies as possible govern issues such as clean up, and bill payment. We encourage our customers to read them carefully. Our contracts are straight forward and make sense and help our clients better understand what to expect.
Getting Started
With the signed contract and deposit in hand, we'll give you an approximate start date. Start dates depend on the availability of materials and lead times. We do our best to estimate start dates but our highest priority is to complete the work we begin because we know how difficult it is to live in a house under construction.
Changing things up and Contingency
Sometimes clients want to make changes during the course of a home renovation. When this is possible, a formal change is created in person or via e-mail.
There will almost always be something unforeseen. If a major item is discovered, we will create a fair, market-rate price for repairing the damage or repair the damage for time and materials.
Final Steps
When the home renovation is complete, it's time for the final walkthrough. This is an opportunity for our clients to go through the home remodel carefully to make sure everything is done as decided.
Our goal from the beginning to end is to make you happy so you can recommend us without reservation to friends and family.
Kitchens are no longer seen as just a place to prepare meals and cook, in today's society kitchens are looked at, as the heartbeat of the home. As our life changes, so should our kitchen. There is no surprise that kitchens are the number one room in a house that gets remodeled time and time again. Kitchen remodeling will not only improve the look of your home but it is also a long-term investment.
Basements are the most flexible and multipurpose areas of the house. With the unused space in the basement, you can create extra rooms, bedrooms or home office, add bathrooms, create home gyms or closed storage spaces, fun game rooms for the whole family or install a bar. These are only a few ideas on how to use the unfinished basement or remodel one to your needs.
Would you like to beautify your house and at the same time increase the value… well, remodeling your bathroom is one way. The bathroom is one of the rooms where you begin and finish your day. This is why this room deserves to be stunning and comfortable.
We have over 20 years of experience in the home renovation industry. Talk to us about your next residential renovation project and allow us to show you what our team can do.
Get A Free Estimate
905-261-1616