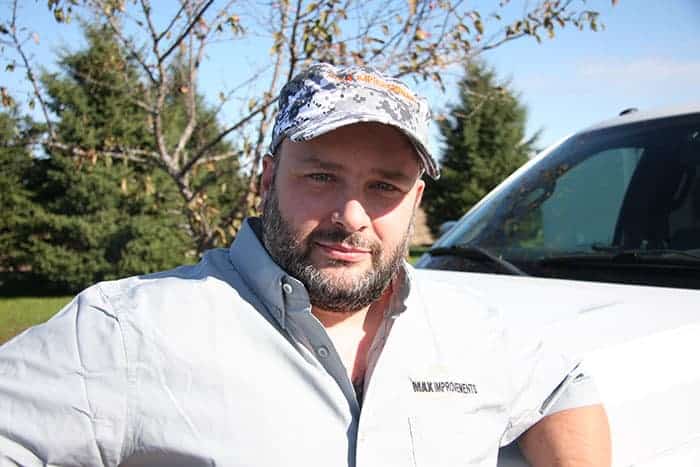 Home Improvement Contractor Vincent Gratton
We are a small family run home improvement business located in Newcastle, Ontario. We specialize in the design and construction of residential renovation projects in Clarington and Durham Region. We take pride in providing quality workmanship and professionalism in all of our projects. Our team is composed of honest and effective craftsmen, builders, designers, painters, and other experts in the trade offering their unparalleled skills to finish a thoroughly exquisite remodel for each client.
The company was built on 100% customer referrals, not advertising, so we had to be outstanding! Our philosophy is to treat our valued customers like we would like to be treated and give the best value possible.
We are different in that our clients become involved in their home improvement project from the initial planning to the completion. You can rest assured that we are there to guide you, as we are the only professionals that will be handling your project on a steady day-to-day basis to completion. The boss will be on site regularly overseeing each and every detail. We are not like some home renovation contractors who start a project and then leave, only to return days later. At Max Improvements, we are there every day until the job is completed.
Unlike other home improvement contractors in Newcastle, we do not have salesmen, showrooms, or gimmicky product lines to steer you wrong. These things all help minimize your projects overall costs. We are well versed in all of the latest product lines, therefore, we can guide you to the best products that are suited to your needs and budget, as well as advising you every step of the way.
Our business is located in Newcastle, Ontario. We provide quality household renovations for residential homes in Pickering, Ajax, Whitby, Oshawa, Bowmanville, and Newcastle. We also service smaller communities within the Municipality of Clarington and throughout the Regional Municipality of Durham.
Get A Free Estimate
905-261-1616