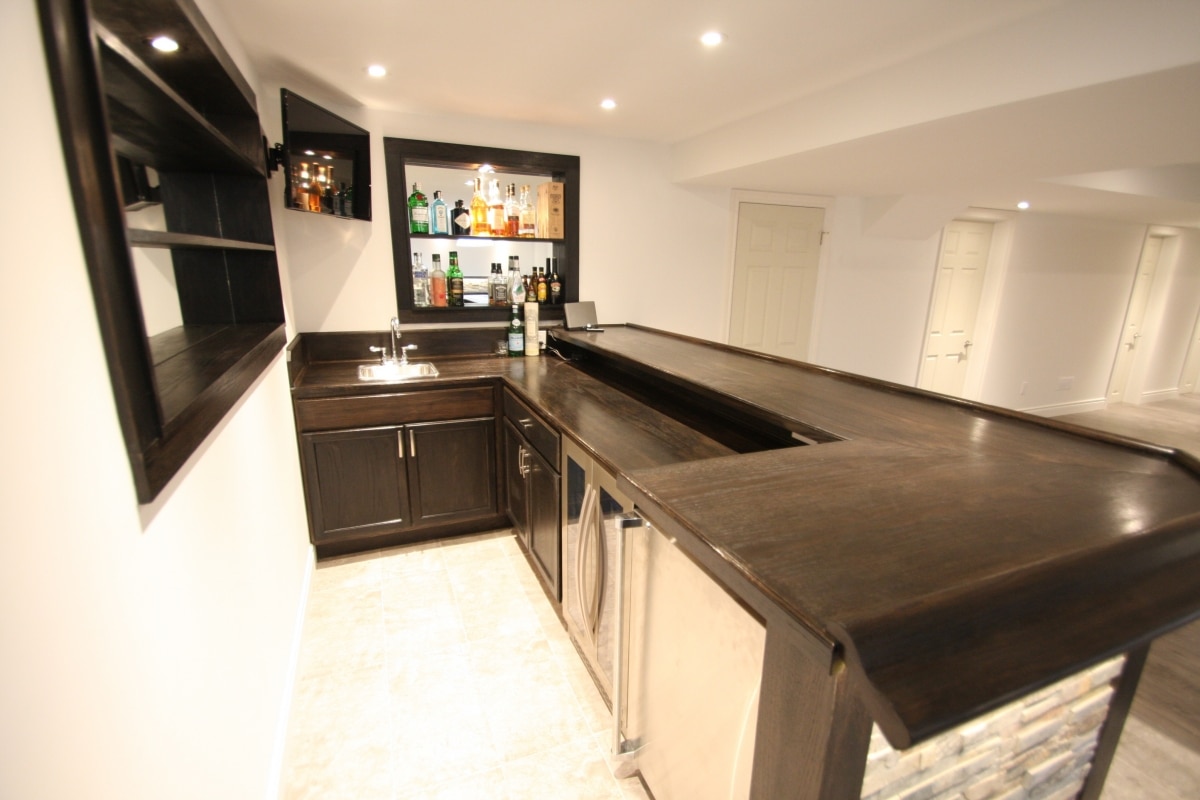 A Max Improvements custom built bar is different from other basement bars because we construct a strong "stand alone"style bar with many different options for finishing.
We will help the customer plan and design a custom built bar that is best suited for their style and budget.
Whether the customer chooses brick, stone, slate, marble, oak or a combination of them we can provide the unique look the customer is searching for.
Pictures Of Custom Built Bars
Below is our photo gallery of custom-built bars we have designed and built.
Get A Free Estimate
905-261-1616